The Babe Ruth League Alumni Association is profoundly grateful for the support provided by our donors.  The Alumni has only been in existence for a few years, but because of you:
We helped Babe Ruth League move into a new Headquarters.
We helped many Babe Ruth Leagues who suffered catastrophic loss or because of lack of funding could not materialize.  Leagues such as Petal, Mississippi; Brazoswood, Texas; and Coastal, Maine; just to name a few.
We have established Endowed Scholarship Programs and provided more scholarships to Babe Ruth graduates, who, otherwise, would be unable to attend college.
Many deserving individuals were honored or memorialized.
We have created meaningful legacies for future generations.
We have carried out many donor-designated causes.
It takes an entire community of people to provide the Babe Ruth League experience – the full range of activities, events and everyday occurrences that help transform the lives of Babe Ruth League participants.   Those people, however, are not limited to Babe Ruth baseball and softball fields.  It's the combination of participants, volunteers, partners and friends of Babe Ruth League who ensure the Babe Ruth League experience.  This cast of characters, along with Babe Ruth League participants, who all benefit from their generosity, inspire philanthropy.  For most people, it is literally a way to give back to make it possible for others.  For others, giving back is an investment to ensure Babe Ruth League's continued success.  Whatever their reasons, our donors are touched by the Babe Ruth League experience, and they give back so that others can have their own experience.
Faces of Philanthropy
It's generally easier to remember a name when you can put a face with it.  The same holds true for a concept.  In this case, the concept is philanthropy and the faces are those of Joseph Cormier, Sandra Eldridge, George Lally, Irby Luquette and Bill Pullman.  These individuals, along with many others, are repeat donors, and they help the Alumni Association provide college scholarships, help players, teams and leagues in need, and provide a host of endless possibilities for today's youth.
JOE CORMIER (Erath, Louisiana) - Joe has worn many hats for the Babe Ruth League program, serving as a coach, manager and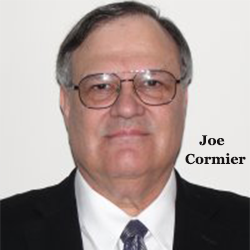 League President for A.A. Comeaux Babe Ruth League in Abbeville, a District Commissioner, Assistant Tournament Director, and Tournament Director.  Currently, he serves as Southwest Assistant Regional Commissioner, Chairman of the Babe Ruth Southwest Region Hall of Fame Committee and a Board Member for the Babe Ruth League Alumni Association.  Joe has been part of the World Series Committee for the Babe Ruth League World Series hosted by Abbeville.  In fact, for the first World Series hosted by Abbeville, he served as Financial Director, raising $100,000 to help renovate Ralph Sellers Field for the tournament. Since 2008, Joe has served on the Task Force for numerous Babe Ruth World Series. 
Joe donates a monthly stipend to the Alumni Association.  In addition, he is one of the Alumni Association's top fundraisers, obtaining donations for the Alumni from friends, associates and his employer.  Also, in honor of Joe's love for the Babe Ruth League program, his son, Dr. Kevin Cormier, provides a quarterly donation to the Alumni Association.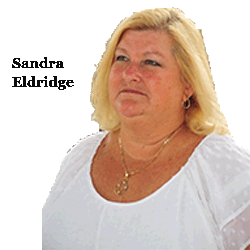 SANDRA ELDRIDGE (Ocala, Florida) – Sandra serves as Florida Assistant State Commissioner, Area Commissioner, District 1, 2, 3 and 4 Commissioner and as Southeast Regional Secretary.  Sandra has also served on the World Series Committee and as a Task Force Member for the many Babe Ruth League World Series Ocala has hosted over the years.  Sandra makes a monthly donation to the Babe Ruth League Alumni Association.
GEORGE LALLY (Norwood, Massachusetts) – George first became involved with the Babe Ruth League program in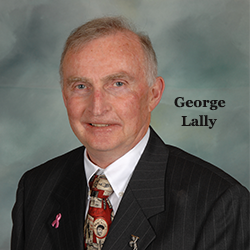 1963 serving as a League President.  He went on to serve as a State Commissioner and Regional Commissioner among many other capacities.  Serving his first term in 1975, George has been continuously re-elected to the Babe Ruth League, Inc. Board of Directors.  George has also been involved in working as a World Series Task Force Member.   George is a member of the Golden Alumni Club due to his many donations to the Alumni Association.
IRBY LUQUETTE (Abbeville, Louisiana) – Irby passed away this past December.  He shared his love of the game of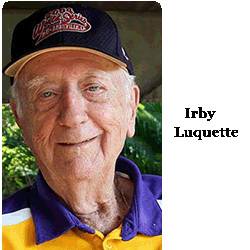 baseball with Babe Ruth League participants for over 62 years.  Irby positively shaped the lives of many youngsters, serving as a coach, manager, umpire, League President, District Director, State Commissioner, Regional Commissioner, Tournament Director and World Series consultant.  In addition to being involved with Babe Ruth at the local league, state and regional levels, Irby served numerous terms as a Tournament Director for many District, State and Regional Tournaments.  Irby was recognized both locally and nationally for his contributions to youth baseball with a ballfield named after him in Abbeville to being inducted into the International Babe Ruth League Hall of Fame. 
The Irby Luquette Endowment Scholarship was established by Irby's son Gary in honor of his father's love for the Babe Ruth League program. 
BILL PULLAN (Bethel, Connecticut) - For over 50 years, Bill Pullan has been one of the New England Region's most tireless supporters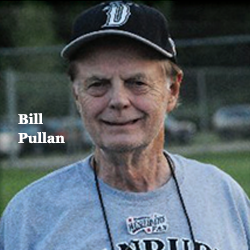 of Babe Ruth League. Over the years, he has served as a coach, League President, Tournament Director, and District Commissioner before officially retiring from the Babe Ruth program in 2009.  Because of his dedication to the Babe Ruth program, Bill was inducted into the Babe Ruth League International Hall of Fame in 2010.
In addition, Pullan served as Director for the New England Jimmy Fund/Dana-Farber Cancer Institute located in Boston, Massachusetts, battling childhood cancers. Over the span of 35 years, some $1.2 million - a charity grand slam - was cheerfully donated to the New England Jimmy Fund/Dana-Farber Cancer Institute by the New England Babe Ruth and Cal Ripken Baseball organizations. Much of these efforts were enthusiastically and ably directed by Bill Pullan.
You would think that after five decades of volunteering for the Babe Ruth program and raising funds for the Jimmy Fund that Bill would finally be enjoying retirement. However, you can't keep him out of the game. Bill has become an active member of the Babe Ruth League Alumni Association.   He is a member of the Golden Alumni Club due to his continuous donations, and has named the Alumni Association as a beneficiary in his Will.
Sandra Eldridge said, "I read the Alumni's Diamond Legacy Newsletter, which include stories about the great work the Alumni is doing, the success of our Alumni, and about all of our bright, deserving Babe Ruth League participants.  With my monthly contribution, I feel like I've done more than just make a gift.  I feel like I am playing a key role in helping our kids develop into successful adults."
Gary Luquette remarked, "At the end of the day, you end up giving to benefit that area you want to help.  My dad loved his involvement with Babe Ruth League and helping the young athletes that crossed his path.   He often said that the youth they serve in Babe Ruth League come from a variety of backgrounds and circumstances. He believed that higher education was important to help young people meet the challenges of a changing work force.  It is an honor to carry on his legacy by providing scholarships to Babe Ruth League graduates.  It means something not only to the recipient, but also to our family.  It is such a wonderful experience.
Philanthropy is not a one-person job.  It takes many people to build a lasting culture of creating lasting change through the power of philanthropy.  We offer our heartfelt thanks to our many donors, whether you have provided continuous gifts or a one-time donation.  You have assisted the Alumni Association provide a constant source of encouragement and inspiration for our participants. 
If you wish to make a gift to the Babe Ruth League Alumni Association, please click here.
The Babe Ruth League, Inc. Alumni Association is a 501(3)(c) non-profit organization.  Whenever you give a donation to the Alumni Association, you will be able to make a tax deduction when you file your taxes.  Donating to the Alumni Association can help you make a difference in the life of a child and help you achieve tax benefits at the same time.  No gift is too small or too large.