The 2018 Cal Ripken 10-Year-Old World Series will be held in Vincennes, Indiana, August 4-11, and played at Joe Bilskie, Sr. Field at the Vincennes Cub League Complex. This will be the sixth World Series that Vincennes has hosted since 1998.
The Vincennes Cub League Complex has become a monument to baseball and a familiar destination for Cal Ripken teams from around the world.  In addition to serving as the site for several Babe Ruth World Series, 29 regional tournaments have been held at the complex since 1994.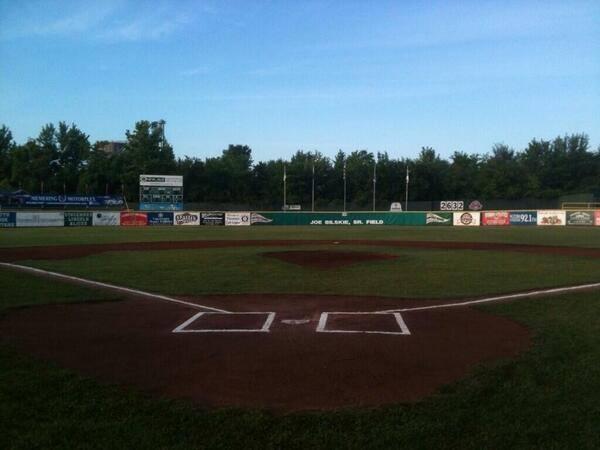 Vincennes offers diverse options, including historical sites and outdoor recreation, everywhere you turn.  Explore history at the Indiana Military Museum or travel to US President William Henry Harrison's Mansion and Museum. 
Enjoy outdoor recreation or take in the beautiful surroundings at the inspiring George Rogers Clark National Park.
Arts and Entertainment are a big part of the community.  The local theatres host a variety of products.  The art galleries feature local and area artists work. 
Vincennes is home to The Red Skelton Performing Arts Center.   Richard Bernard "Red" Skelton was born on July 18, 1913 in Vincennes.  One of America's greatest clowns, Red was an internationally beloved entertainer and a great humanitarian with uncompromising family values. Further, he was a devoted patriot who deeply loved his country. The Red Skelton Performing Arts Center was officially dedicated on Friday, February 24, 2006. When Vincennes University opened the doors to the Center, it opened a world of opportunity to students, visitors and fans from around the globe.  The building includes an 850-seat theater dedicated to the extraordinary life and years of exemplary professional work by a great Hoosier and American.
In addition, there is a variety of agri-tourism locations, including orchards, berry farms, farm markets and a local winery.  Vincennes is also home to unique shopping venues, from popular outlet malls with designer clothing to local antique shops. 
For your dining pleasure Vincennes has locally owned casual and fine dining restaurants.
America's pastime is alive and well in Vincennes.  Exciting youth baseball with a big-league feel happens every spring and summer at the Vincennes Cub League.  All is in readiness for another historical moment in Cal Ripken Baseball.  Another champion will be crowned in Vincennes this summer.  The community is prepared to greet the special teams and their fans and families who will visit Indiana's oldest city for this exciting occasion.