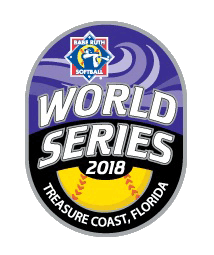 Conveniently located on Florida's East Coast, Martin County is a real Florida gem that celebrates small-town life and that hard-to-find "Old Florida" feel. Boasting beautiful natural landscapes from ocean, to river, to lake and everything in between! Building restrictions have limited structures to four stories, preserving breathtaking views. See for yourself at the 2018 Softball World Series why the area was awarded the "Happiest Seaside Town." Come escape and make memories that last longer than tan lines.
The 2018 World Series will be a vacation the whole family will enjoy with options for both kids and adults in Martin County, Florida. This easy-to-get-to-area, encompassing the several unique communities, offers beautiful beaches and 77+ parks--not to mention the most bio-diverse lagoon ecosystem in the Northern Hemisphere--all within two hours or less driving time of four international airports: Palm Beach, Ft. Lauderdale, Miami and Orlando
Parks & Beaches
Hutchinson Island Beaches
Indian River Park
Savannas Preserves State Park
Haney Creek Trail
Langford Park
Turtle Walks
Indian Riverside Park
Pineapple Park
Jensen Beach Causeway Park
Best Places to Eat
Jensen Beach/Stuart continues to earn raves as the premier dining destination on the Treasure Coast. In fact, numerous Jensen Beach/Stuart eateries appear in dozens of restaurant guides and reviews as "best places to dine".  From the unique decors of their five-star restaurants to the relaxed atmosphere on a waterfront patio or outdoor café, Jensen Beach/Stuart restaurants offer a one of a kind memorable dining experience. Ranging from All-American style plates, authentic Cajun dishes, fresh seafood, pizza, and contemporary cuisine, there is something to satisfy every taste and budget.
Best Places to Shop
Jensen Beach/Stuart also boasts the region's leading retail shopping destination. Their shops, gift shops, and boutiques each have their own personality and routinely carry "just the thing" you are looking for. From the Treasure Coast Mall, to downtown Jensen Beach/Stuart art galleries and boutiques, to the surf shops on Hutchinson Island, you'll be amazed at the variety of treasures that can only be found when you shop here in Jensen Beach/Stuart.
 Attractions
Historic Downtown Jensen Beach/Stuart
Court House Cultural Center
Treasure Coast Mall
Children's Museum of the Treasure Coast
Maritime & Classic Boat Museum
Gilberts Bar House of Refuge
Florida Oceanographic Coastal Center
The Elliott Museum
Environmental Studies Center
US Sailing Center
Energy Encounter
Deep Sea Fishing
Dive Sites
Boat & Kayak Rentals
Bike Rentals
Scenic Cruises
Flea Markets