Babe Ruth League bids farewell to a special volunteer and friend, Alvin Y. Bartek of Lake Jackson, Texas, who passed away at the age of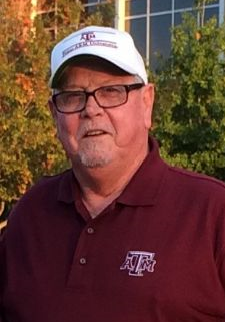 71 on May 28, 2019. 
Known to many as "Coach Bartek", Alvin dedicated an enormous amount of his life to serving his community. And as a community leader, he served on various boards and spent countless hours investing in youth through sports in Babe Ruth Baseball and Lake Jackson Girl's Softball.
Alvin not only coached, but held the position of Babe Ruth League President for the Southern Brazoria County Babe Ruth League for over 10 years.  In addition, he served as President of the Brazoswood Softball Booster Club President and was instrumental in the design and building of the Lady Bucs Softball Field.  At the time of his death, Alvin was a current member of the Brazoswood Baseball Booster Club, a member of the Lake Jackson Parks and Recreation Board and served on the Board for the B.I.S.D. Education Foundation. 
In recognition of his love and devotion to the Babe Ruth League program, Alvin was inducted into the Southwest Babe Ruth League Hall of Fame.  In his honor, the Southern Brazoria County Babe Ruth League named a field after him.
Alvin was an amazing and caring individual, one of those volunteers who stood head and shoulders above the rest.  The influence of his many accomplishments has left a lasting impact that will live on in the many individuals who were fortunate to cross his path.
Alvin worked at Dow Chemical for over 25 years and retired as a project manager. He was a member of New Beginnings Community Church where he taught the youth for many years and enjoyed working both the Walk to Emmaus and Kairos Prison Ministry. 
Alvin Bartek was a wonderful husband, father, mentor and friend.  He was a role model for many and lived a life full of love and service to others.
Alvin is survived by his wife, Debbie and daughter Jalen; his siblings, Ellen Beth Johnson (Butch), David Bartek and Billy Bartek (Alexis); his brothers-in-law, Mike Demland (Bonnie) and Donnie Demland (Keli); his nephews, Shane Johnson, Sean Bartek (Nichole), Will Bartek (Bella), Anthony Bartek, Chase Demland (Tara) and Ryan Demland (Kristen).  He was preceded in death by his son Jason Bartek, and his parents Bill and Gloria Bartek.