Babe Ruth League Alumni have made their mark all over the world.  Being a master of his or her chosen field, they are enjoying all that life has to offer. 
2018 was a banner year for some of our former players.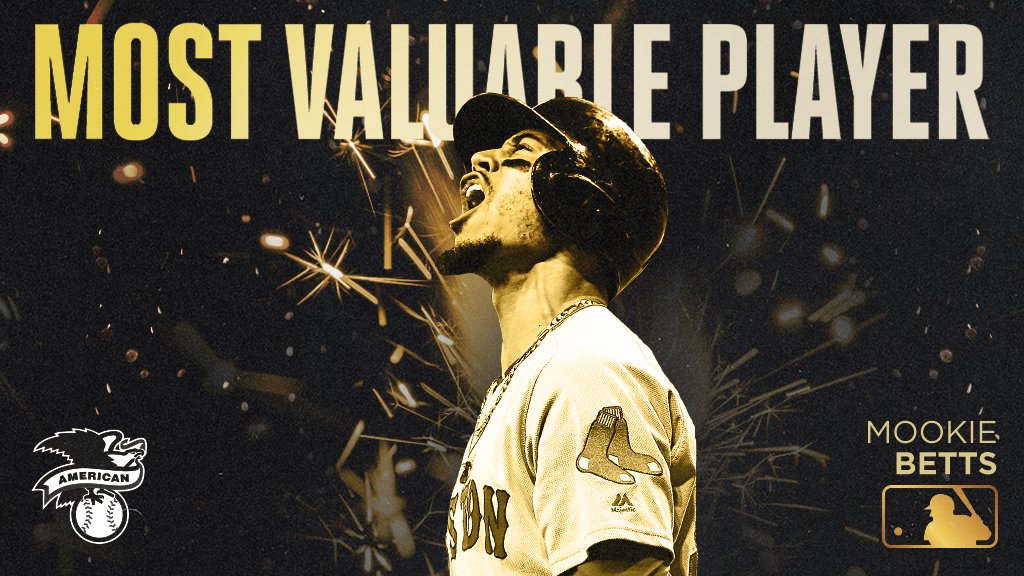 RED SOX MOOKIE BETTS NAMED AMERICAN LEAGUE MVP
Boston Red Sox Outfielder Mookie Betts, a Babe Ruth League graduate from Nashville, Tennessee, was named the American League's Most Valuable Player for 2018. 
After four full seasons in the game, Betts' AL MVP award further legitimizes his already secure spot on center stage as one of the top players in the game and arguably the face of baseball's future.  In a year in which he already became a world champion and also a father, the MVP put an exclamation point on an unforgettable season for the dynamic five-tool Red Sox right fielder and leadoff hitter, who became the first Red Sox to win the award in a decade (fellow teammate and Babe Ruth League graduate  Dustin Pedroia won the award in 2008).
This season Betts set highs in  home runs (32), doubles (47), runs (129), stolen bases (30), batting average (.346), on-base percentage (.438) and slugging percentage (.630).  Betts is just the second Red Sox to have a 30-30 season.  Betts is the only player in MLB history to steal 20-plus bases and hit 40-plus doubles in four consecutive seasons.
Betts certainly took home his fair share of hardware. Along with MVP honors, he also earned Gold Glove and Defensive Player of the Year honors for his spectacular season in right field, received a Silver Slugger Award, and was also named the winner of the Heart and Hustle Award given by the Major League Baseball Players Alumni Association. The Rawlings Gold Glove Award is given annually to the Major League Baseball players judged to have exhibited superior individual fielding performances at each fielding position in both the National League and the American League.  The Silver Slugger Award is given to the top offensive player at each position in each league.  And the Heart and Hustle Award honors active players who demonstrate a passion for the game and best embody its values, spirit and tradition.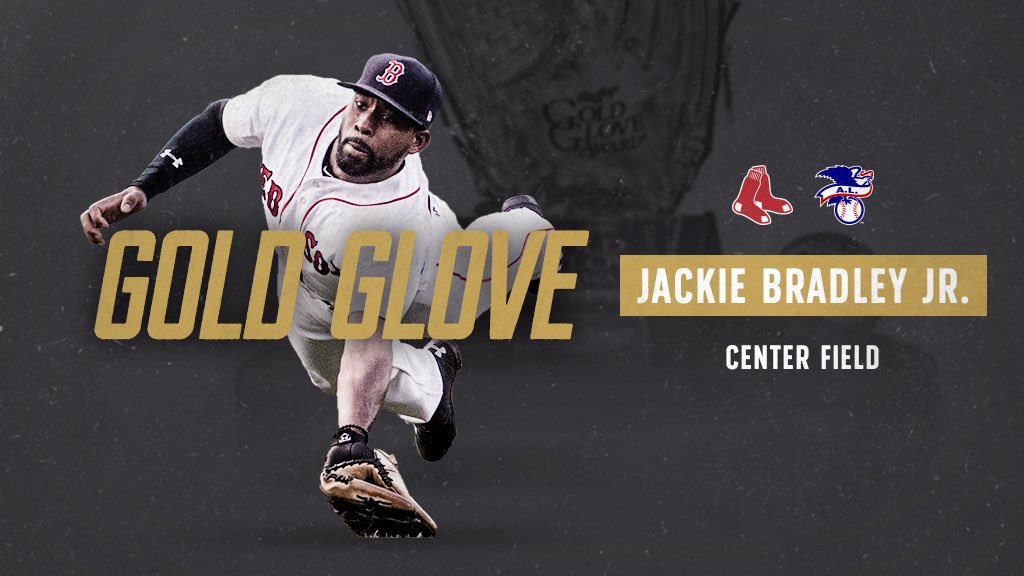 2018 was also a magical season for another Red Sox player and Babe Ruth Alumnus. Jackie Bradley, Jr. played some of his best baseball in the postseason and ended up winning the Most Valuable Player for the Boston Red Sox in their American League Championship Series (ALCS) win over the Houston Astros.  He then helped his team to a 4-1 series win over the Los Angeles Dodgers in the World Series to earn his second championship.  Bradley, Jr. also won his first Golden Glove Award of his professional baseball career. 
Jackie Bradley, Jr. has long been considered one of the best defensive outfielders in all of baseball.  The Gold Glove recognition was long overdue for Bradley, Jr.  "It means a whole lot," Bradley said.  "I'm a player who definitely takes a lot of pride in my defense and being able to help the team on both sides of the ball.  Have a lot of great center fielders that I'm in competition with, and it is an honor to even be mentioned in the same group as those guys."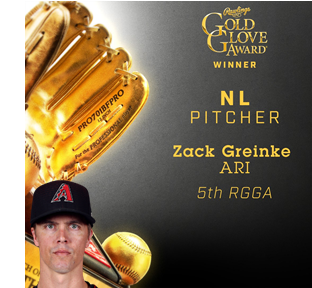 Arizona Diamondback Zack Greinke (graduate of the Apoka, Florida Babe Ruth League) won his fifth consecutive Gold Glove Award, continuing his dominance as the best defensive pitcher in the National League. 
Greinke became the first pitcher to win five straight Gold Glove Awards since Hall of Famer Greg Maddux from 2004-08.  The veteran right-hander tied with the Braves' Julio Teheran for the Major League lead among pitchers with seven defensive runs saved in 2018, and leads NL pitchers in DRS since 2014, with 32. 
Although Greinke spent a decade in the Majors before winning his first career Gold Glove Award, he has been consistently excellent in his position from his age 30-to-34 seasons.
And of course, 2018 saw Angels' star center fielder Mike Trout (a graduate of the Millville Babe Ruth League) add yet another accolade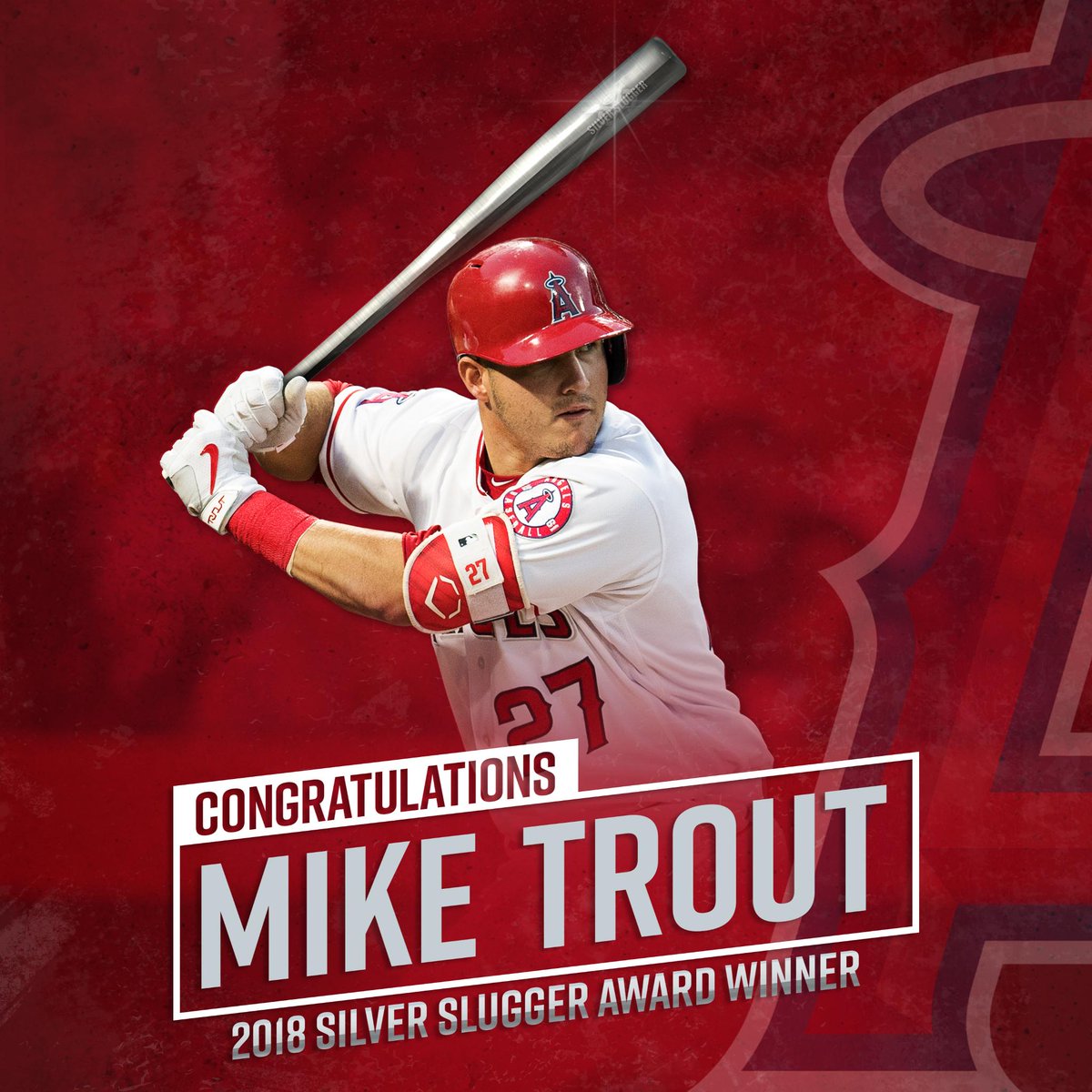 to his well-decorated resume.  Trout took home his sixth Silver Slugger Award.
Trout is the first player in franchise history to win the award six times.  He is also tied with Alex Rodriguez as the youngest player in MLB history to take home the award a half of dozen times.
In 2018, Trout batted .312 with 101 runs scored, 24 doubles, 4 triples, 39 home runs, 79 RBIs and 24 stolen bases.