Bernie Elsinger of Leonia, New Jersey, passed away peacefully on Saturday, June 6. 
Bernie started his business career at Dunn and Bradstreet in NYC; however, his love of sports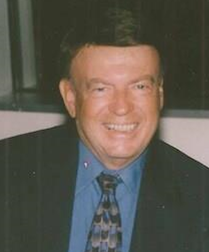 became more important than commuting, so he took a job in sales for Quaker State.  He also bought a club, The Persian Lamb, in Saddle Brook, New Jersey and finally ended up with All American Sports.
For over 55 years, Bernie was an esteemed sports official for Bergen County schools.  He was a mentor to many young officials as they started out and after.  He was also an assigner of referees for baseball, soccer, basketball, and junior football. 
Bernie served as the umpire assigner for the Bergen County 16-18 Babe Ruth League for 40 years. 
Bernie was a kind, caring man, and was liked by all for his engaging ways.  His knowledge of sports was legendary.
Bernie was a member of BCSOA, BCUA, and IABBO, and received awards and recognition throughout the years.
Bernie attended St. Cecilia High School in Englewood, NJ, and Villanova University in Pennsylvania.  He received an Honorable Discharge from the Army in 1966.