Chris Bertrand, a Babe Ruth alumnus who played with the Abbeville, Louisiana Babe Ruth League, took over the reigns of the University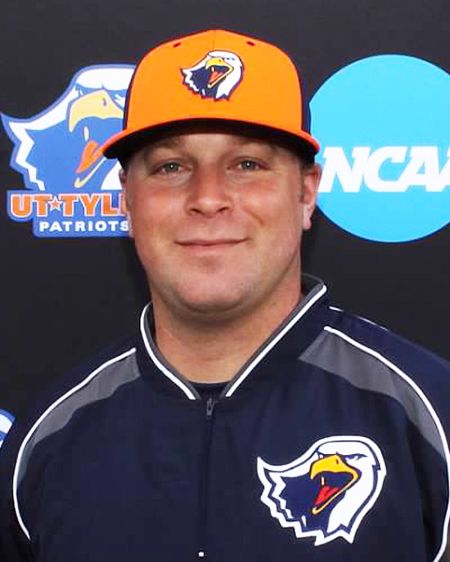 of Texas At Tyler's baseball program in 2013.  Serving as Head Coach of the UT-Tyler Patriots, Bertrand has compiled an 87-50 overall record with season three resulting in a second American Southwest Conference championship.  Coach Bert helped lead the Patriots to a 34-12 overall record in 2015, and a 24-6 record in the ASC, which resulted in a Regular Season title as well.  Chris was happy to talk about his days playing baseball.  He thoroughly enjoyed his experience at the 1995 Bambino World Series, where he was given the Sportsmanship Award.  Please note his comments below:
When did you first start playing baseball?
I first started playing baseball in Abbeville, LA, in 1988, at 6 years old, in Tee Ball.  I can remember playing games at Bradley Palumbo Field at our park in Abbeville.  I remember how well organized our team and league were for baseball at that time.  We would "warm-up" in a vacant lot behind the 3rd base dugout and batting cages at Palumbo, we would hit the field for our game, and we would hit the concession stand as a team after the game.
What positions did you play?
For my entire baseball career, I truly was a utility player.  I can remember having very in-depth conversations with my dad, even at a young age, about doing whatever it took to get on the field, whatever it took to help my team, doing whatever our coaches asked of me.  Learning to play multiple positions undoubtedly helped with my knowledge of the game, and my dad really understood that I could be good at the mental side of the game.  We talked a lot about talking to my teammates during games so that everyone knew what was going on, and that lead to a lot of learning.  Most of my youth was spent as a MIF and some Pitching.  At 12 years old, I started to venture into some Catching, and even a little OF.  Going back to that 1995 World Series team, I truly learned about being a utility player, and I began to really understand what my dad was teaching me.  I played INF during league play for my team, but once the All-Star team was chosen, I fully understood I was going to have to move around to crack the line-up on such a great team (a team that won a World Series), and there came the Catching and OF.  After that team, the utility thing really was my label for the rest of my career until college.  Baseball in Abbeville when I was growing up was so good, that I knew that I had to adapt and accept the versatility role.  Also, one of the impressive things about my career, and about baseball in Abbeville, was that we were able to keep the majority of our Championship team from 95' together for 3 more years of Babe Ruth All-Stars, and the majority of American Legion through high school; therefore, the utility thing became my calling card for a long time.  I will never forget the lessons that it taught me!  As I transitioned into college baseball, I moved behind the plate permanently.
Did you play any other sports?
For me, I grew up in a place and at a time where you played whatever sport was in season.  If you were an athlete, you were an athlete.  I played football, basketball, baseball, and early in my high school years, I flirted with a little track and field.
How do you think playing other sports affected you?
There is absolutely no doubt in my mind that being involved in so many different sports and activities throughout my early athletic career was the key to my success, and the successes of the teams that I played on.  The benefits of staying in shape year round, maintaining strength and endurance, picking up different sets of skills and tools, and being coached by different coaches who impart different systems, beliefs, motivation techniques, etc., was a huge part of my development.  Not only did we play different sports, but we played different sports at the same time, especially during the summer.  As a high school athlete, the summer would be comprised of football strength and conditioning, football 7 on 7, basketball team camp, and American Legion Baseball all at the same time.  I fully understand what that sounds like to some people, especially to this generation of young athletes who are sometimes caught up in specialization, but I have an enormous amount of conviction in the fact that it was highly beneficial to me!
Who was the most influential figure in your youth baseball career?
It is hard to pinpoint a specific individual responsible for being the most influential, because I truly believe to this day that the entire experience of playing baseball in Abbeville, LA, for Babe Ruth/Bambino, was influential in my career.  This question brings to mind the old adage of, "It takes a village!"  I grew up at a time when Baseball in Abbeville was in its prime.  We had amazing facilities; we had a great group of people in Tommy Picard, Joe Cormier, Irby Luquette, Bobby Neveaux, and more running our organization; we had an incredible group of coaches in Jesse Faulk, Buddy Cabrol, Darren Duhon, Karl Broussard, Alvin Primeaux, Chris Gautreaux, and so many more; and we had a group of parents in and around my age group of teammates that made a decision to invest time, money, and support into keeping us together for a long stretch of time!  Our life was each other, and each other in sport.  It was a big family for a very long time!  They were all influential, and more importantly, not only do I feel it, but I know they feel it to this day!  We were a proud group of people that still relishes in our time then and our accomplishments now!  My family also played a huge part in influencing my life in baseball.  I can't even imagine how much time and money my parents and grandparents spent supporting me in baseball!  The amount of ground balls and fly balls my brothers hit me, the bullpens they caught, and the BP pitches they threw… they were countless.  My sisters slept in so many hotel beds and floors at tournaments; what an amazing sacrifice!  My entire family would sacrifice vacations and their own plans to travel to tournaments!  In addition, I can never thank them enough, but my parents played a huge role in my youth baseball career, because they used baseball to teach me life lessons.  I didn't understand all of them at the time, but looking back on it, I learned so much from them pushing me just enough, loving on me at the right times, and teaching me the entire time!  
Who was your favorite athlete as a kid and why?
Undoubtedly, my favorite athlete growing up was Cal Ripken, Jr.  I have thought since I can remember that he was the epitome of what a professional athlete should be!  He was tough, he was dedicated to his sport, his team, and his city for his entire career, he was a family man in baseball (with his brother and his dad) the same way we were a family in the game, he absolutely revolutionized playing the position for a big SS, and he was a great person while doing it.  I can remember clearly that the first time I heard the term "consummate professional", it was in reference to Cal Ripken.  I remember exactly where I was the night he broke the streak, and I remember the night he hit the home run in his final All-Star game!  I remember Jeter and Joe Tore allowing him to play SS during that game, and I remember thinking how much that reflected the amount of RESPECT he garnered from so many people in the game!
What tips would you give to youth who want to become better baseball players?
Any time we speak to youth players, we try to impart on them lessons that we have learned along the way in our growth.  The youth game today is a very different than ours was, and we have a responsibility to some degree to evolve with it, but that does not mean that we have to give up the true values of the game that we believe.  We talk to young players about:
Baseball is a game that reveals character!  If you want to be a good player, try to be the best person you can be first!  You will be amazed at the translation effect!  Work hard…work smart…take care of your grades…be a servant to others and to the game…we truly are rewarded in life for loyalty, obedience, and kindness.
Baseball is a game of knowledge and feel!  Don't get caught up too much in the mechanics of the game or a very specific way of doing things.  Learn as much as you can…be in the right spot at the right time…be mentally and physically tough…be an athlete…be a good teammate…the fundamental part of the game is important, but the intangible parts of the game give you a career.
You have to enjoy the game to be successful within it!  Play the game for the benefits that it gives us!  It teaches us so much if we pay attention and listen!  Do not get caught up in just winning, having SWAG, being recruited, pressure, etc.  Those things are real, and they will come at some point, but the most successful players enjoy the journey and are rewarded with those things for it!
Were there any community service activities you did as a kid?
My parents instilled very early on, and throughout our family, a sense of service.  I think that even more than that, the city of Abbeville, the culture of the people of South Louisiana, and the environment that we grew up in, was about being there for each other.  Through the many years of Catholic education, through the Church, and especially through Vermilion Youth and the game of baseball; my friends, family, and I were always attempting in any way to be of service.  As stated  earlier, the "it takes a village"  attitude of the people in  the community also carried  over into this  attitude of service.  The special thing about this attitude of service, is that in many cases, we were able to use our participation in athletics or our status as athletes to intertwine into community service.  Volunteering to make things happen in the community, at the school, or in the park, was a staple among everyone.  As I grew up, and through a more formal education process, I began to understand that what had been instilled in me through this attitude of so many is termed "servant leadership" among the gurus.  To this day, and as the leader of a collegiate baseball program, we instill this idea of service to each of our teams and players.  Not only was it a valuable life lesson as a youth, but it is one that is now carrying on and being passed forward.    
When did you first get into coaching?
For as long as I can remember, the bug to coach others, or simply to share knowledge and passion of sport with others, has always been there.  I always felt that in the mental side of the sports we played, I viewed things much more through a coach's lens.  I related well to coaches, and understood intricacies very early on.  During high school, I coached the middle school football and basketball teams during free time, and since then, I was hooked.  My coaching career as a profession started shortly after my playing career ended and I received my undergraduate degree, when I accepted an opportunity to be a Graduate Assistant Baseball Coach at Louisiana State University – Shreveport.
How did you get to this level of coaching?
The path to being a collegiate head coach began with the GA appointment at LSUS.  My time and experience at LSUS under Rocke Musgraves was an absolutely invaluable stage of my career.  As cliché as it sounds, from that beginning to current day, I have reached this level through being one of the hardest working coaches in baseball.  In my opinion, the key to growing as a professional in anything or in moving up the ladder is to be a career learner.  You have to learn every day from every single moment.  I learned from success, I learned from failure, I learned a great deal from making mistakes, and I learned from picking the brains of others and listening.  I was promoted several times while at LSUS, and our work in every aspect of the program saw many fruits of our labor, and my current opportunity at University of Texas-Tyler is a direct result of that.  Getting to this level of coaching involves many things, but vitally important are constant learning, recruiting skills, and network development. 
Describe your experience at the 1995 Bambino World Series.
The Bambino World Series impacted my life in two very serious ways: it provided memories that I will have for a lifetime, and it helped to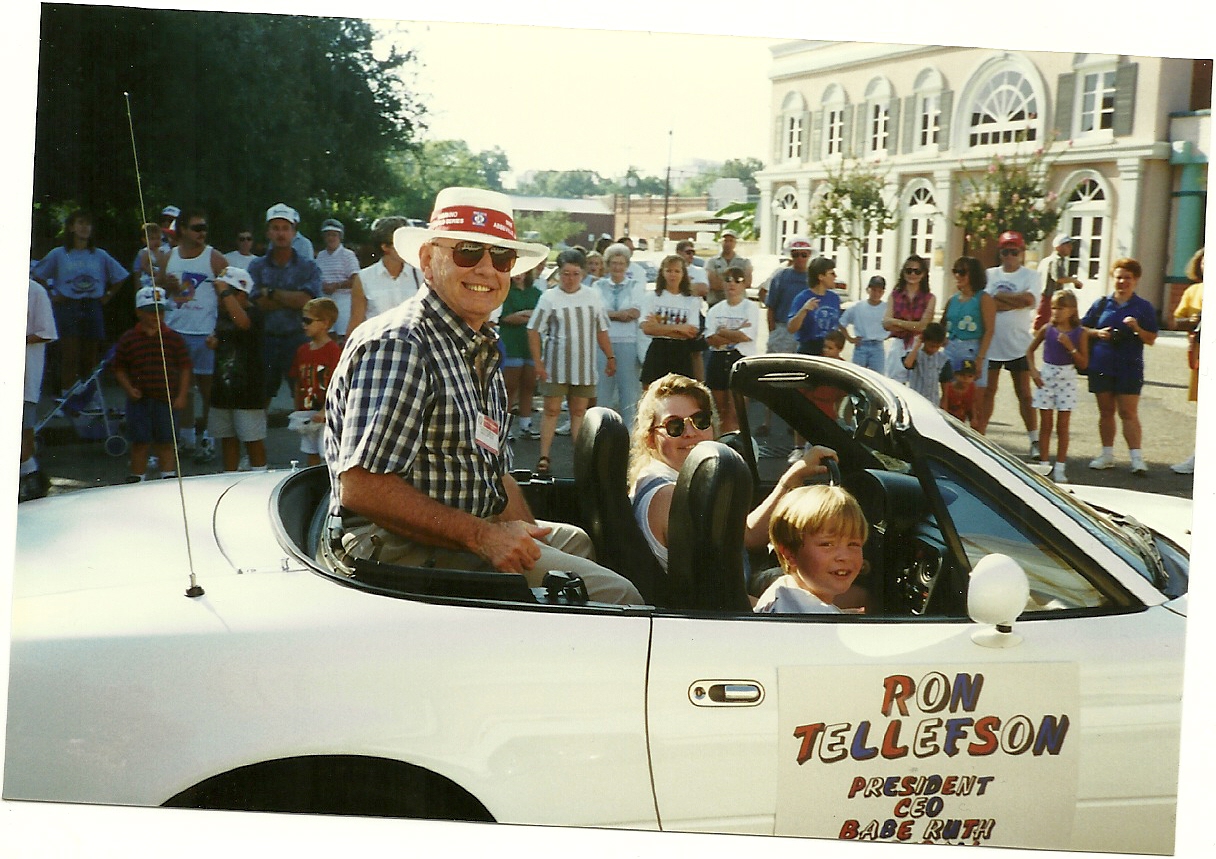 springboard a passion for baseball that led to the opportunity to make a living through the game!  I remember how much fun it was being a host family for players from different teams.  I remember how amazing Ralph Sellers Field looked for the tournament.  I remember thinking about how awesome it was that so many people had volunteered to help make this tournament a success, because there were people everywhere!  I remember how "BIG TIME" the event felt to a 12 year old, with the parade, BBQ event, the banquet, the field crew, the sky divers, singers, 1st pitch ceremonies, etc.  I remember the large crowds of people at the games cheering us on, and how special the feeling was that we were truly representing something bigger than just a baseball team.  Our run towards the title as a team taught me so much more than baseball, and those weeks were so special, that I never wanted to get rid of the feelings that it provided.  The total experience for me, even though we were young, became a bit of an addiction.  It was the experience that further fueled the passion for the game in me, and it was this passion and addiction that led me towards coaching and competing at a high level!  This truly was a jumping point for me to make a life in the game!
You were given the Sportsmanship Award at the Bambino World Series. Do you still emphasize those values with your players?
Being awarded with the Sportsmanship Award at the World Series was one of the greatest rewards that I have experienced to this day.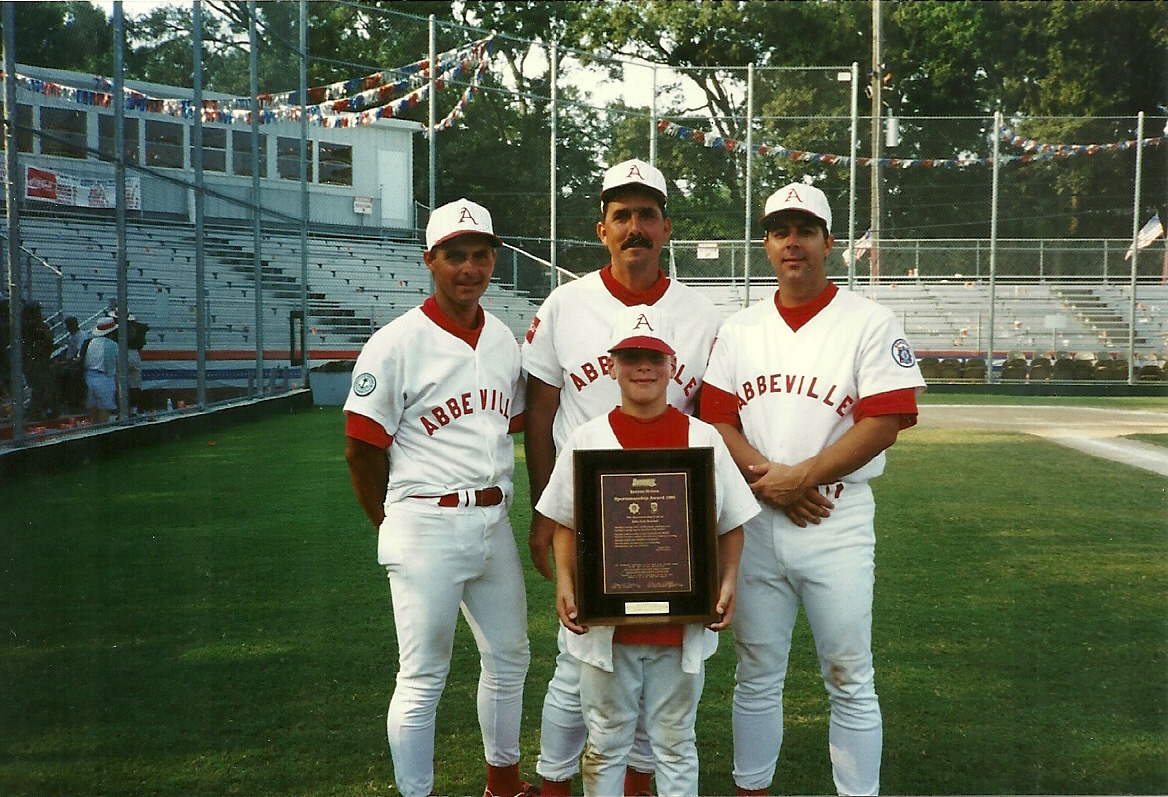 Winning the award symbolized that I was learning how to play the game and live a life in baseball the right way.  Truly, this is a feeling far beyond just being a good player.  It meant that all of the lessons that my parents and coaches were teaching were sinking in, and it felt special that people take notice of hustle, kindness, service, and courtesy.  I think it's worth pointing out that I was just like everyone else in that this came with its share of struggles.  Competitive people, especially ultra-competitive people, get frustrated with sport and self the same as everyone else.  Learning what true Sportsmanship is and how to exhibit it was a process that I had help with along the way from so many people.  I think that made winning the award even more special, because it was also a reflection of those people that helped mold me in that process.  There is no doubt that it is still emphasized in our players today.  I believe that my generation of people have an obligation to evolve, grow, and learn to communicate with the younger generation of players, but we do not have to lose our core values in the process of doing so.  I want our team to represent themselves as not only great players, but as role models and ambassadors of their families, communities, and our university.  Some of the greatest compliments you can receive as a coach are "your team plays hard", "your team does things the right way", "your team is respected by its opponents and rivals"!  We want to win as much as anyone else, but we want to win under the guide of our values!